Stop CyberCrime
Be Aware. Be Secure.

Cracking
Protect Passwords


Malware Trojans
Protect Computers

Code Injection
Protect Websites

DNS Spoofing
Protect Networks
Cyber Crime 2018
Annual Event
400 attended on 10th December 2018 @ UK Fast, Manchester
Find out more about this annual event with BCS: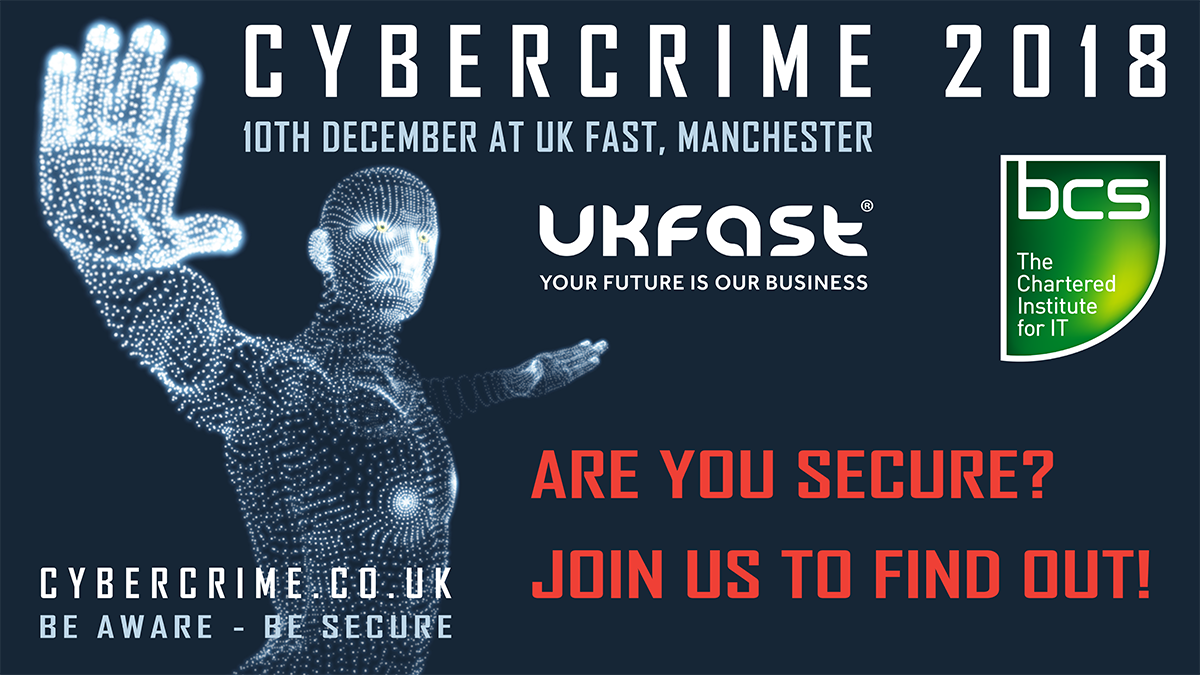 Cyber Crime 2018
Student Competition
32 students from 8 universities took part in CyberCrime 2018 Student Competition - An online event with 22 hacking challenges over 5 days.
Congratulations to Lancaster University, University of Kent and London Met who finished 1st, 2nd and 3rd respectively.
This photo shows all winning students at awards ceremony. Team photos are below.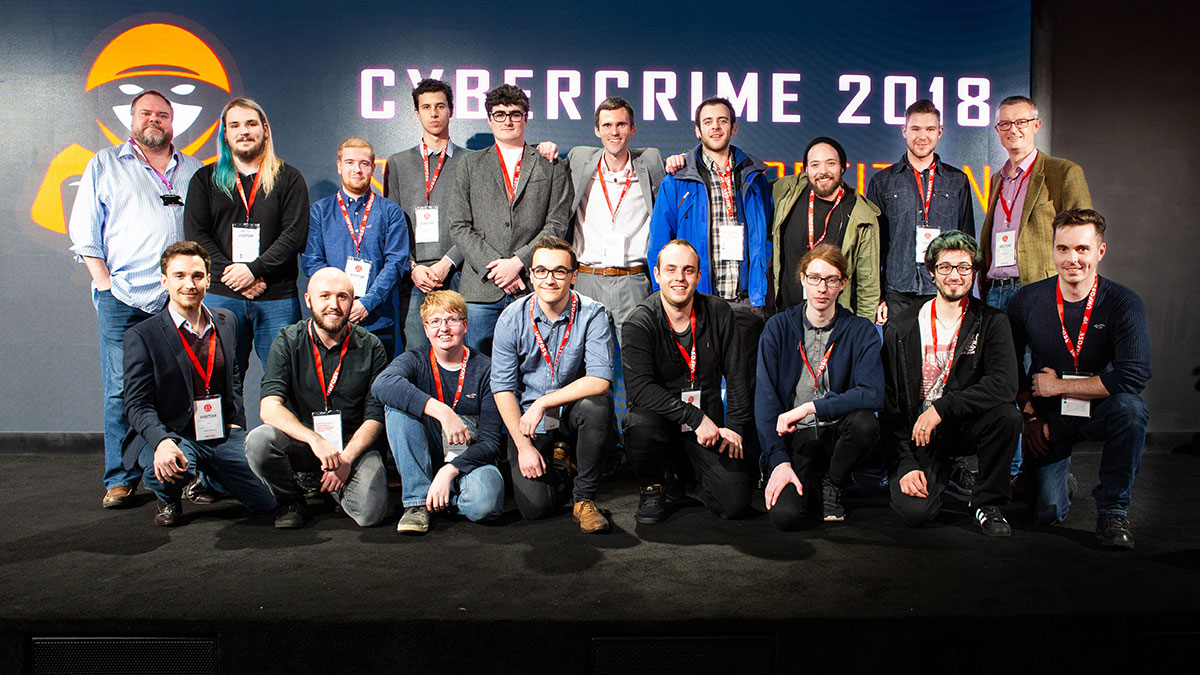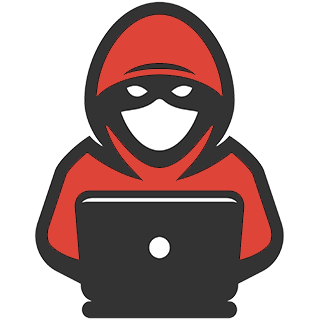 2018 Winning Team
Grand Master Cyber Gnomes
Lancaster University
Awarded by Andy Settle, IBM X-Force IRIS
£400 Prize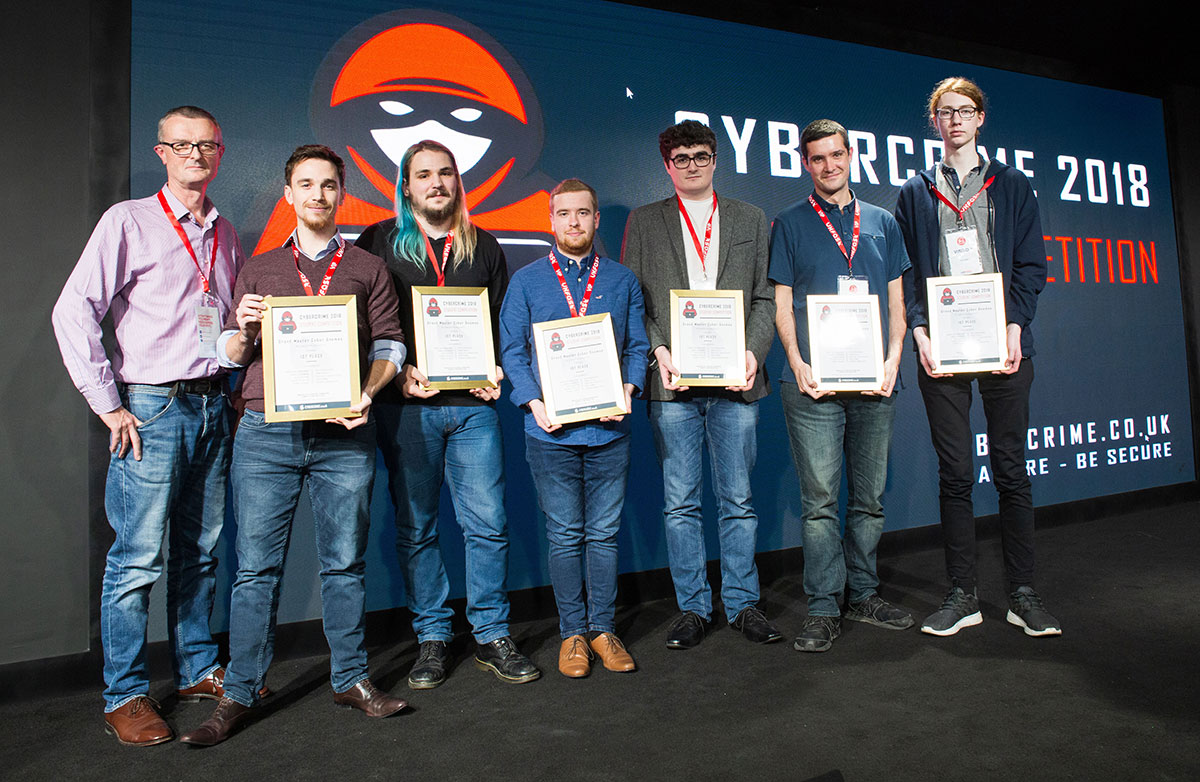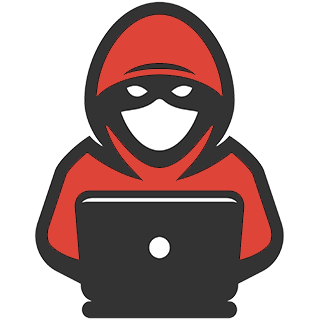 2018 2nd Place
pollyWannaHacker
University of Kent
Awarded by Paul Mason, Secarma
£300 Prize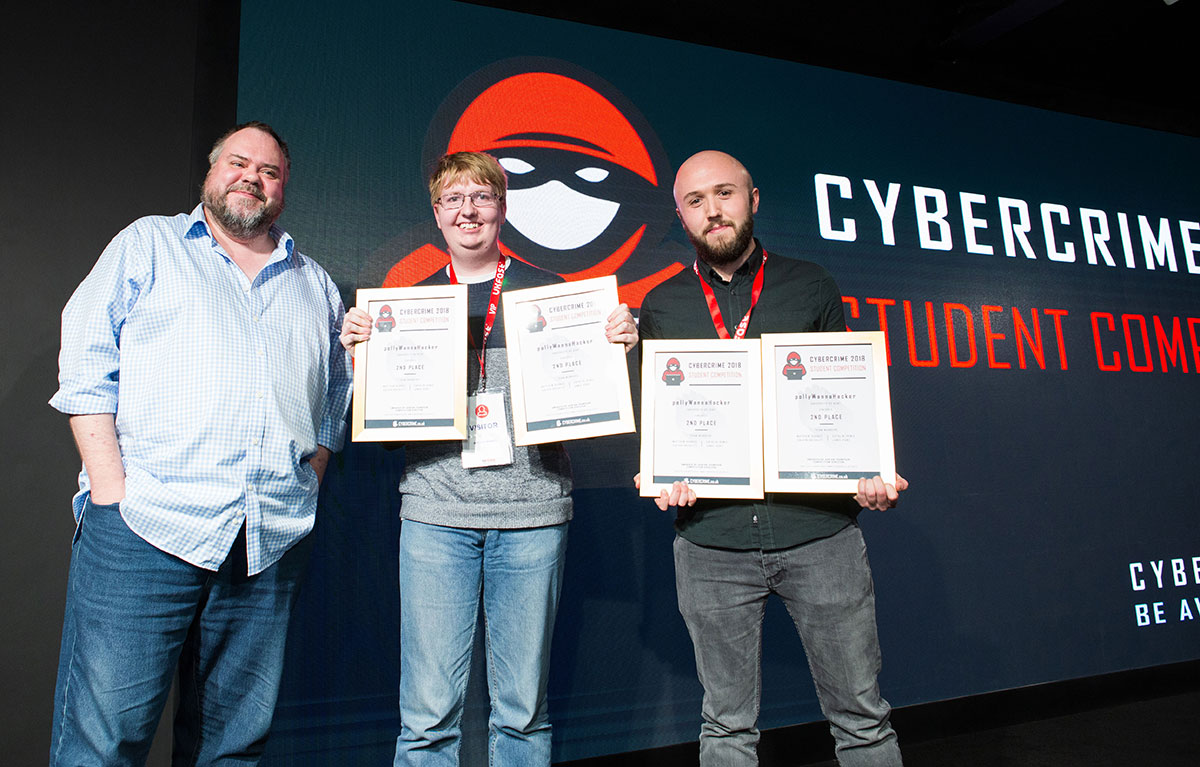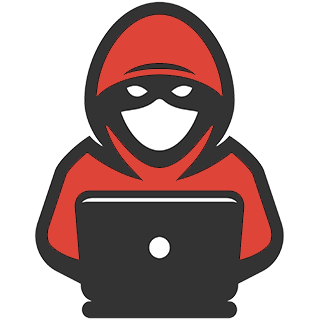 2018 3rd Place
b4n4n4_t34m
London Metropolitan University
Awarded by Jennie Williams, Police
£200 Prize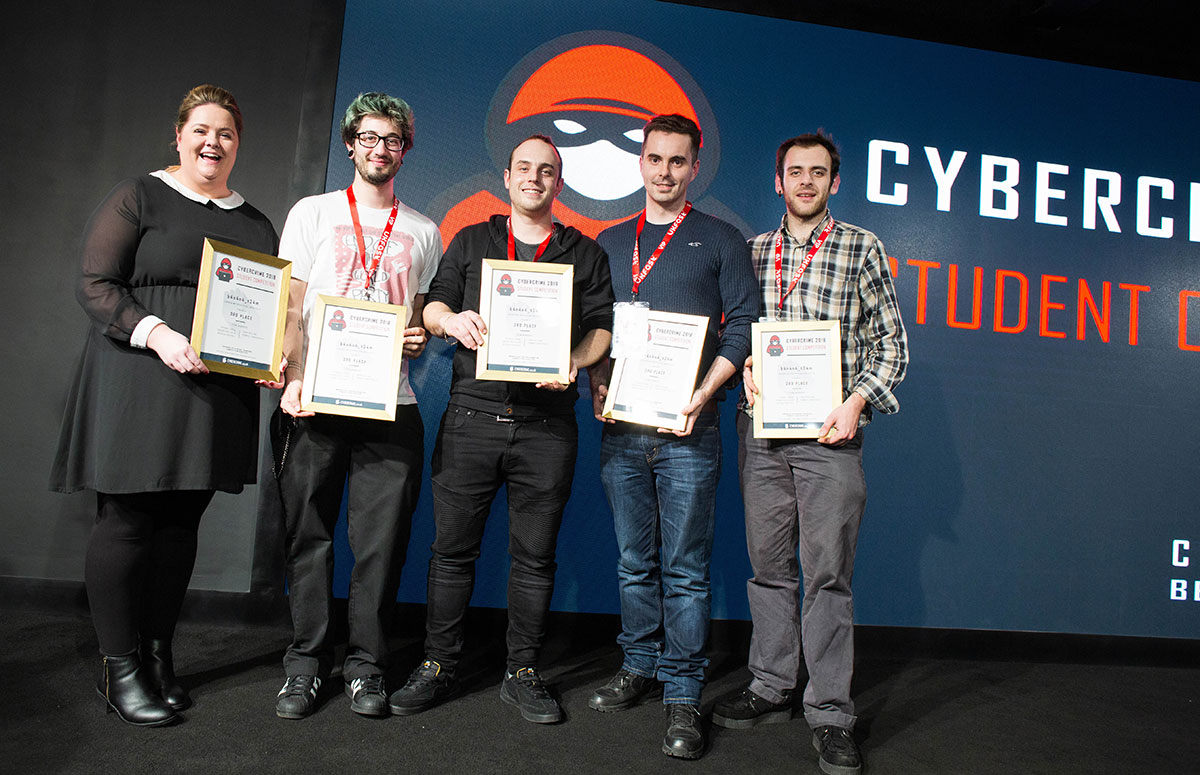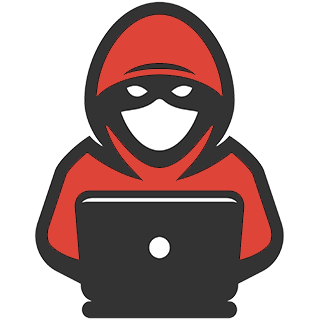 2018 Top Player
Matt Davis
Lancaster University
Awarded by Adrian Thompson, BCS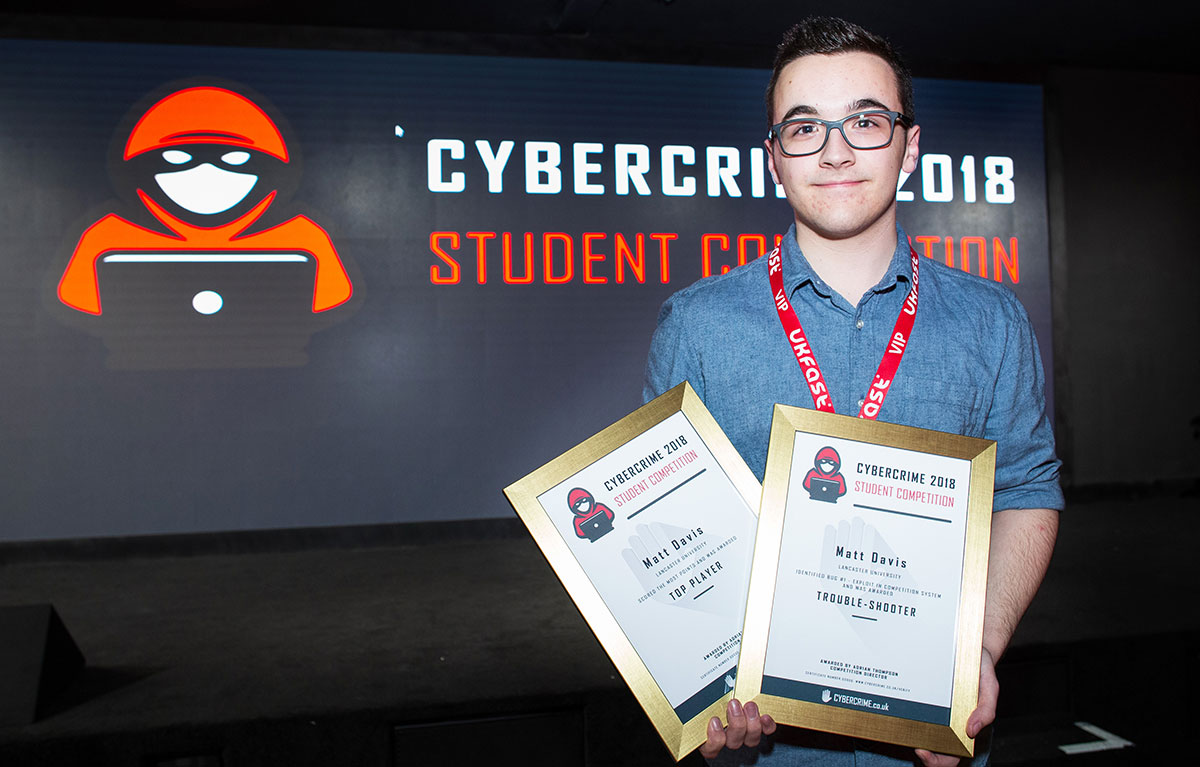 Cyber Crime 2018
Award Ceremony
Awards for the competition were presented on 10th December 2018 at UK Fast. Our thanks go to all the students from Lancaster University who travelled to collect their award. They were joined by students from London Met who travelled for over 2 hours on the train and students from Kent who travelled for 5 hours. Thanks for joining us and see you next year!
Thank you from BCS
British Computer Society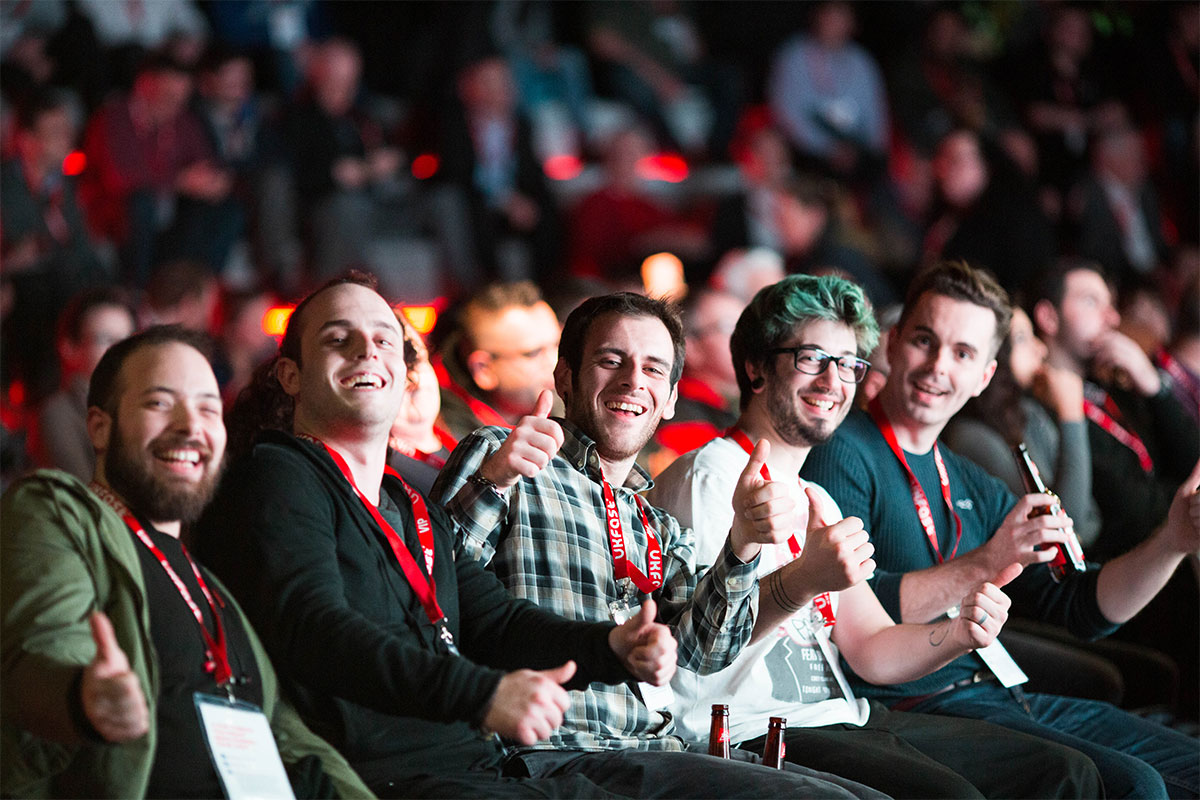 Cyber Crime 2019
Student Competition
If you would like to register your university for Cyber Crime 2019, you can get details by sending an email to: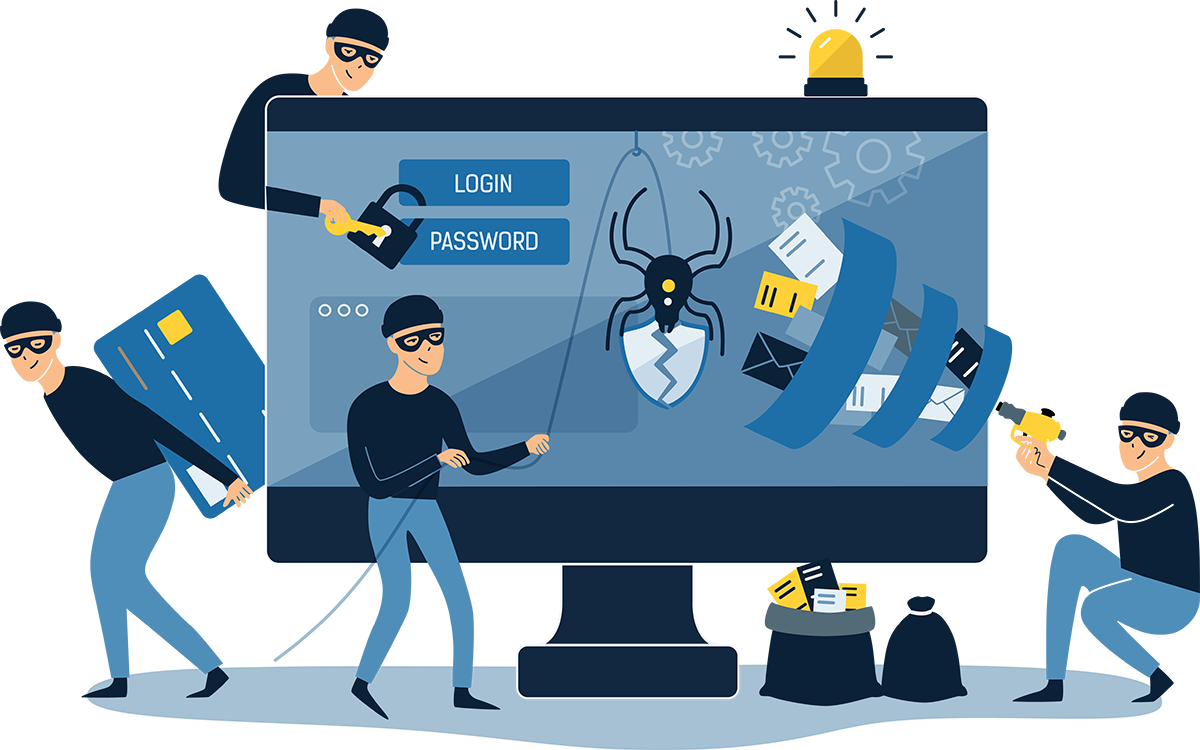 We have just launched!
Welcome to our new website.
Starting from early 2019, we will be adding lots of useful information about how to stay safe online. In the meantime, we hope you enjoy reading about Cyber Crime 2018!